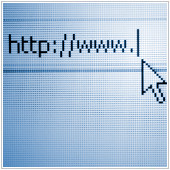 In today's digital world, it is essential for businesses of any size and in all industries to have a website. To build your own site, you will require the services of a web host, but what exactly does this entail? Let us give you an overview as we introduce the two most popular forms of web hosting.
What does web hosting mean?
Web hosting is an essential service that allows individuals and organizations to make their website internet-accessible. It is a type of hosting service where businesses can store and run their website files on a web server that is typically owned by the web host. Popular web hosting providers include DreamHost, HostGator, GoDaddy, and Bluehost.
When you acquire a web hosting plan, you are essentially renting space on the host's server for a monthly fee. You can think of it as paying for an apartment in a building; the landlord (your web host) owns the entire building, and you get to rent out one of the apartments within it (web hosting). Web hosting also comes with an array of features and services that are designed to make your website easier to manage, including database access, email accounts, and domain purchases.
Are there different types of web hosting?
Depending on the provider, there could be many types of web hosting available. The main ones include:
Shared hosting – involves multiple websites sharing a single web server, with each website allocated its own resources. It is the most economical option, as it requires minimal technical knowledge and comes with features such as one-click software installation, email accounts, and unlimited website hosting.
Virtual private server (VPS) hosting – suitable for websites that require more control and flexibility than what shared hosting offers. A VPS is a virtual machine with its own dedicated resources, so you can access the server remotely and manage it as if it were a physical computer. The benefits of VPS hosting include better performance, higher levels of security and privacy, and the ability to scale as your website grows. However, it may require technically savvy personnel to manage and configure.
Dedicated hosting – provides the most resources and is ideal for large websites with high levels of traffic. The entire server is rented out by the client, so they can customize it to their own requirements and have full control over it. The drawback is that dedicated hosting can be an expensive option for businesses.
Cloud hosting – utilizes multiple cloud servers to create a virtual environment for websites. It is similar to VPS in terms of features and customization, but the main benefit is that cloud hosting can scale to meet changing website demands. Additionally, there are no hardware maintenance costs and an uptime guarantee.
Which web hosting type best fits your business?
Ultimately, the choice of web hosting type depends on the size and scope of your website, as well as your budget. If you are just starting out or have a small website, shared hosting might be the right choice.
On the other hand, businesses with larger websites will benefit from either VPS or dedicated hosting because of the flexibility they offer, especially if your website has several pages, expects high traffic, or requires special website features like an eCommerce component. Meanwhile, cloud hosting is recommended for businesses that need the highest levels of security, scalability, and uptime guarantee.
In the end, it is best to take some time to evaluate your website's needs and choose a hosting plan that meets them.
If picking a suitable web hosting type and partner proves tricky, you should consult a professional. As IT experts ourselves, we can help you select the right web hosting provider. Give us a call to learn more.
Need help with this or other IT issues? Call Today 844.377.5257 or Click Here.
Published with permission from TechAdvisory.org.
Source.